SATIRE, LITERATUR, MUSIK, JOURNALISMUS & CO.
SATIRE, LITERATURE, MUSIC, JOURNALISM & CO.
Journalism(us) (Seit/Since 2003)
(Ab und zu Kolumne/from time to time "Gedanken von Welt" mit u.a. Luna Al-Mousli)
(2003 Wiener Zeitung/Tribüne Afrikas/Radio Afrika International)
---
Underground (2019)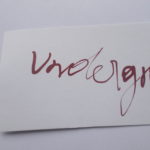 *Satire*Kabarett* Whatever*
*Satire*Comedy*Whatever*
Das Leben ist ein Witz.
Ein Einziger.
Wir sind alle dabei.
Willkommen im Club!
Premiere: 16.11.2019
---
Literett (2019)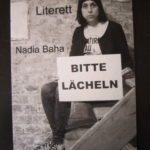 Eine Mischung aus meiner Literatur und meinem Kabarett.
Je nach Lust und Laune!
Mix of literature and satire.
As you, as I want it!
Premiere: Ab 2019
---
Viel Neues Dabei (2018)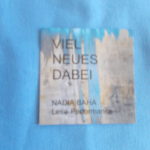 Lese – Performance
Reading – Performance
Premiere: 15.09.2018
---
Musik Projekte/Music Projects ( Seit/Since 2016)
Living Room Riots (Musik & Worte/Music & Words)

 Nadia und die Demos
Keep rocking!
---
Lesen und lesen lassen (2015)
Satirisches Kabarett zwischen den Zeilen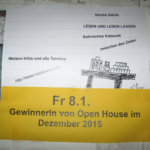 Eine Schwäche fürs Denken.
Gedanken zum Heutzulesen.
Ein Hang zum Lesen.
Ideen zum Morgenzuleben.
Irgendwo zwischen Poesie und Politik.
Feinziselierte Brachiallyrik meets schräg intonierte Bronchialchansons.
(Naja, vielleicht doch nicht.)
Ein nervender Kabarett – Coach, ein digitaler download Irrtum und die Frage, wie das Leben im Lesen aussieht.
Aber: Gibt es ein Leben nach dem Lesen?
Ein Abend mit Worten und so …
Premiere: 08.01.2016